Group Gifts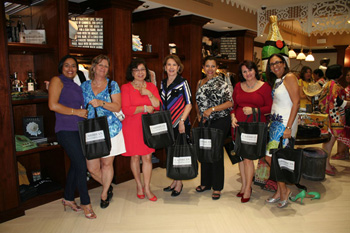 Our experience in providing gifts for travel incentive groups, hotel conference groups, wedding parties, and a variety of local business groups has provided us with the know-how and flexibility to meet your specific needs. Whatever the size of your group, whatever its country of origin, and whatever its budget, we will gladly help you choose the perfect group gift from the various selections offered by our Aruba retail brands. We can also leverage our professional resources in the gift industry to locate exactly what you want. All gifts will be smartly packaged and can be delivered to your hotel, business, or any other location of your choice. Contact us here to get the process started.
Group Shopping Outings
Is your group looking for fun and unique things to do in Aruba? Imagine an unforgettable shopping experience tailored specifically to your group. We happily host private shopping events for groups at our beautiful stores, day or night, with mimosa and breakfast foods or wine and hors d'oeuvres. Allow us to help you get creative! With us, ANYTHING is possible. Contact us here to start planning your group shopping outing.
---