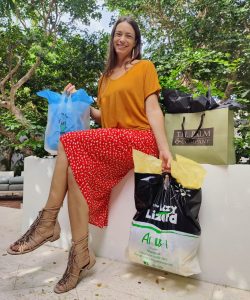 The Salamander Group is a collection of retail brands on the beautiful island of Aruba, each with its own distinct flavor yet all operating under the philosophy that shopping should be fun and inspiring.
We are: T.H. Palm & Company, The Lazy Lizard, The Juggling Fish, and The Juggling Fish Swimwear. These fabulous boutiques offer a quality selection, impeccable décor, accommodating hours, and a unique shopping experience enhanced by our enthusiastic sales team. In Aruba, retail therapy at its finest is never very far away with The Salamander Group!
For those who want to embrace the spirit of the island lifestyle no matter where they are in the world, The Salamander Group has drawn from its Aruban boutiques to offer a carefully curated limited selection.
---